HOPE BIBLE COLLEGE
TEACHING WELL,PREACHING WELL & LEADING WELL
Vision ministry Kenya in partnership with Hope Bible College has been thinking over the years on the best way to come up with a training that will empower the local church leaders affiliated with Vision Ministry Kenya organization.
During the corona pandemic when all the churches in Kenya were closed, most of VMK affiliated churches resolved to home church programs and from the reports we received from the church senior leaders, we realized that during those meetings, most of the home-church leaders were unable to preach and even handle believers. There were problems with biblical interpretations and teaching plans. This motivated our desire to implement the bible training school idea as soon as possible. If we can recall, in the cause of early last year (2019), a meeting was held in Nairobi to draft a curriculum that would be used to help train and equip our pastors and leaders to preach well, teach well and lead well. That is the curriculum that the college will adopt in implementing the studies.
Hope Bible College
Vision: Transforming Christian leaders for the task of the post-modern Africa towards spiritual, social and economic realization.
Needs to address:
The multiplication of untrained gospel preachers
The ignorance towards transformational church leadership in Africa
The struggle for economic independence for both the church and her workers
Class Orientation Meeting
Orientation meeting was held on 8th, August, 2020 at Grace Bible Chapel.
It was agreed that the first class be officially started on 3rd running through 4th and 5th of September and because of the pandemic, this training will be done in smaller groups of 5- 15 leaders.
Facility to be used: Shelter of Hope Academy facility. These include the hostels, classrooms and cafeteria
Chapel to be used: Grace Bible Chapel, Homa-Bay.
Class facilitators/Tutors;
As we begin the introductory class in September, we will use the listed two facilitators, however as the class grow and things become normal we will involve other trainers whom we listed in our bible college proposal document.
1. Pastor Matthias Dickens – A degree holder in Theology, Harvesters Bible College. Matthias is a partner of VMK Kenya and a senior church planter in Western Kenya.
2. Bro.Ishmael Ochieng' – Director VMK and a senior leadership trainer
Class Program
The certificate class will be running for a period of six months. For all the local leaders, the certificate class is a basic level that all of the leaders will have to undergo regardless of their academic qualification. When one is through with the certificate class they will be advised to proceed to the next level if need be for them.
Why Train Our Leaders?
Most of our partner pastors have little or no biblical training hence not fully equipped for effective handling of believers in their local churches.
Training Mission;
Equip leaders for ministry
Improve leaders' shepherding skill and experience
Help leaders in planting more churches and more become salt and light in the community
Introduce leaders to computer literacy that will make them effective during these changing times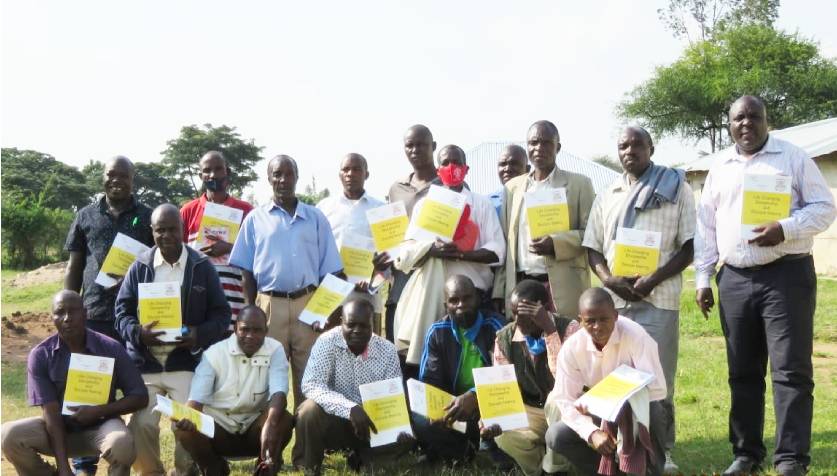 VMK-CONFERENCE RESCHEDULED

MOVING FORWARD WITH GOD IN THE ERA OF COVID-19
The drop in the Covid-19 cases, over the last few months has awakened hope in Kenya.In July, the ministry of Health recorded a spike in positive cases that had Kenyans worried.Earlier projections had indicated the pandemic was likely to peak September, after which the curve would start flattening.
It is easy, therefore, to understand the concerns of Kenyans who expect a sharp rise in Covid-19 cases this month as projected.But contrary to expectations, Kenya is now recording fewer Covid-19 cases, an occurrence that gives hope to many that the worst is behind us.
The Kenyan government has already allowed churches to congregate for people about 100 while observing the government protocols.Below is the program calendar.
Please download the program caledar herehttp://visionministrieskenya.org/wp-content/uploads/MOVING-FORWARD-WITH-GOD-IN-ERA-OF-COVID-CONFERENCE-PROPOSED-CALEDAR-1.docx
VMK NAIROBI AND KAJIADO 2020 CONFERENCES CANCELLED
The second Vision Ministries Kenya regional Conferences that were scheduled between May 21st to May 31st this year have officially been cancelled in light of current Corona Pandemic.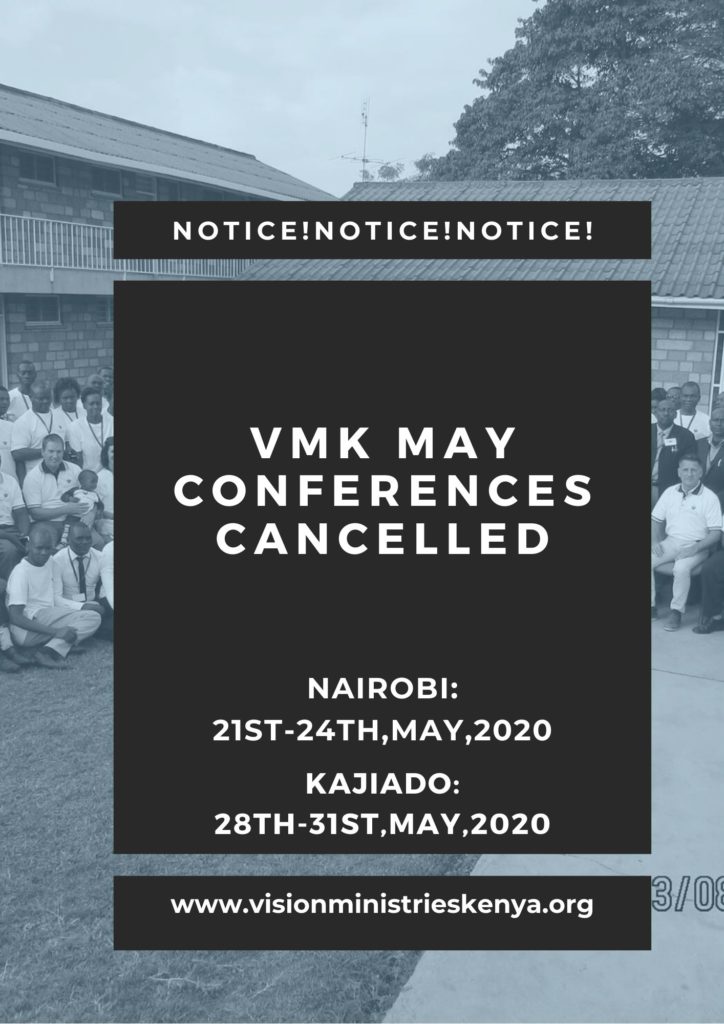 VISION MINISTRY KENYA, CORONA AGE WORSHIP REPORT
Introductions
The magnitude of this pandemic, as well as its fast geographical spread, has not only paralysed both believers and non-believers in Kenya, but also caused global panic, creating gripping fear for our lives. On March 11, 2019, the World Health Organization (WHO) declared the COVID-19 a pandemic. The virus, which experts says is most certainly passed from animals, in this case the bat, has already infected two hundred and eight (208) people in Kenya by the time of writing this article, if the government reports are anything to go by.
After seemingly dilly-dallying for some time, President Uhuru Kenyatta, finally, on March 15, 2020, ordered schools and institutions of higher learning to close. He also banned political rallies and religious gatherings.
Every time we are faced with a crisis as a country, the government, in collusion with religious leaders, call for prayers to consult from God the creator. Saturday, March 21, 2020 was slated as a national day of prayer by President Uhuru Kenyatta, who asked Kenyans to pray for forgiveness and protection from the disease. A good number of Kenyans prayed from their homes as they joined the state prayer via their televisions, YouTube and Facebooks.
Church Services
As coronavirus spreads, our partner churches are taking precautions and adjusting their worship traditions. The pastors and church elders have been using the following methods whenever possible to reach to their congregation;
Facebook Live streaming – This is common with most of Nairobi partner churches however still there are challenges being experienced. In some cases the internet is slow and in some the quality of camera being used makes the images on Facebook blurred. Most of our pastors have been using their phones to do the live stream coverage.
Hope Bible Chapel, Grace Bible Chapel, Outreach Community Church, God's Everlasting Hope, Kayole Chapel and Grace Brethren have so far been active in utilizing this social media platform. Every Sunday they have been trying to cover their services live on Facebook. Most of these services are done at home and in any case they are done in the church premises, there should not be more than three elders/persons as directed by the government of Kenya.
Phone Call Church – This sounds strange but it has been a common method in rural churches. Most of our pastors in rural areas don't own android phones and if they do, the internet limitations may not allow their desire to stream live through the Facebook. Facebook might not as well be an effective platform for them considering most of their target congregation might not be Facebook users.
WhatsApp Church – Most churches have created WhatsApp groups to help reach their congregations. This has been so effective in Nairobi and Kajiado regions. It has well been a great avenue to reach the Teens and Youths within most of our partner churches.
Home to Home when need be – Some of our pastors in Western part of Kenya are willing to go pray with their church members in their homes though this is a method we have discouraged since it might violate social distancing regulations as encouraged by World health organizations and as well as embraced by the Kenyan government.
Chain Prayer Sessions – Most of our partner churches have embarked on chain prayers. A prayer schedule is drafted then shared with congregation through WhatsApp, phone call or Facebook for an individual to allocate his/her time to pray. Once your turn of prayer reaches, you quietly pray on your own at your home. Several church calendars for such prayers run weekly.
Conclusion
As we go through this period of covid-19 pandemic, the Kenyan church misses sermons and worship sessions full of energy but we thank God that most of us are adapting. Preaching to an empty hall with just a camera person is strange to most of our pastors. We continue to pray and hope for the best.
New Church Plant
Soul Winning Gospel Church plants a new church branch in Namanga in January 2020.The pastor that will be taking care of this new church plant has attended several VMK training sessions and by the help of Soul winning Gospel Church, he has attained a certificate in Biblical Studies in one of the the Kenyan bible colleges.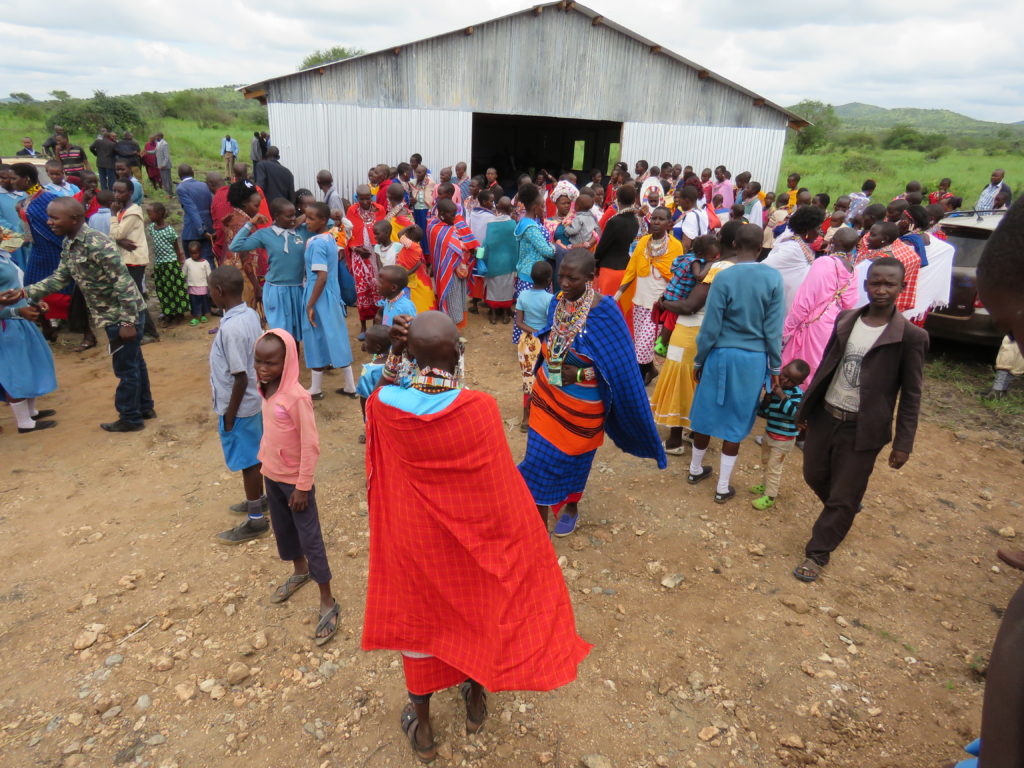 REGIONAL CONFERENCES 2020
The year 2020 was such a great year for the ministry.The pandemic had just caused panic all over the the world.Our conferences had been cancelled as scheduled before.We remember the first conference was to take place in May.This did not work.Later in October the board of directors decided to conduct all the conferences in November and December.As much as the plan was there, all these were done under pressure and fear.
The conferences were to be held in the five Kenya regions. We thank God that all these conferences had a great success.http://VMK Eldoret Chapter Conference Report 2020.pdfhttp://VMK-NYANZA-CHAPTER CONFERENCE REPORT 2020.pdfhttp://VMK-KAJIADO Chapter CONFERENCE REPORT 2020.pdf 1 / 6 http:// VMK-NAIROBI CHAPTER CONFERENCE REPORT 2020.pdf 1 / 10 http:// VMK WESTERN CHAPTER,CONFERENCE REPORT 2020.pdf